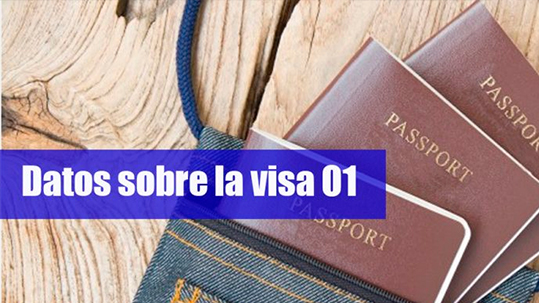 07 Mar

Data on the O1 visa

One of the visas that allow to work legally in the United States is the O visa. This is granted only to people who have extraordinary abilities. Category O visas require that the foreign person can be considered as a professional with extraordinary ability, without exception.

This visa is limited and ideal for professionals who have extraordinary abilities and who are also in the following fields:

Arts
Science
sports
Education
Business
Film and Television

In the first four fields, an O-1A visa is granted, while for the other professions the O-1B visa is granted.

Although it is common to hear that this visa is primarily for artists, it is not so. Some of the professionals that can receive this visa are:

Agents
Chefs
Sportsmen and coaches
Brand, marketing and advertising directors
Hair stylists
Photographers
Gallery owners
Make-up artists
Painters
Producers
Sommeliers
Furniture restorers
At the time of requesting it, the first thing to do is to file with the Immigration and Citizenship Service, USCIS (for its acronym in English), the I-129 foreign worker petition form. This must be sent at least 45 days before the start date of the work contract.

Although it is common to believe that it is possible for a foreign worker to sponsor an O visa, the fact is that it is not possible. You need someone to sponsor. This can be:

A company or employer based in the United States
An agent
Obligatory work must be done for whoever is sponsoring. Regardless of whether you are considered a worker in the strict sense or if you are paid as an independent contractor. Using in that case the 1099 form.

In some cases, there may be a case where a foreign person sets up a company in the USA. and this company can hire you through an O1-A visa.